ARTIFICIAL INTELLIGENCE
We provide software that enhances Al with knowledge base and develop algorithms for various robotic applications, control as well as security systems which strengthens your fleet with efficient vision systems and commercial stacks with intelligent navigation techniques.
ROBOTICS & CYBER PHYSICAL SYSTEMS
We focus and investigate in the development of mobile robots and intelligent systems that are able to operate autonomously in unstructured and complex environments.


Autonomous Mobile Robots | Manipulators | Unmanned Aerial Vehicles (UAV's) | Guided vehicles | Material handling systems
INDUSTRY 4.0
We bring things closer. Feel the joy of operating at your sight.
WHAT WE DO?
We provide Robotics and Autonomous solutions for Industries and Educational Institutions.
We are an emerging tech company specialized in providing technological solutions in Robotics and autonomous systems, power electronics, design & develop various embedded hardware, software on AI base, Industry 4.0.
With our technocrats, we are also setting up laboratories for robotics and automation (mechatronics), developing community projects and providing a revolutionary educational service to student community and industrialists.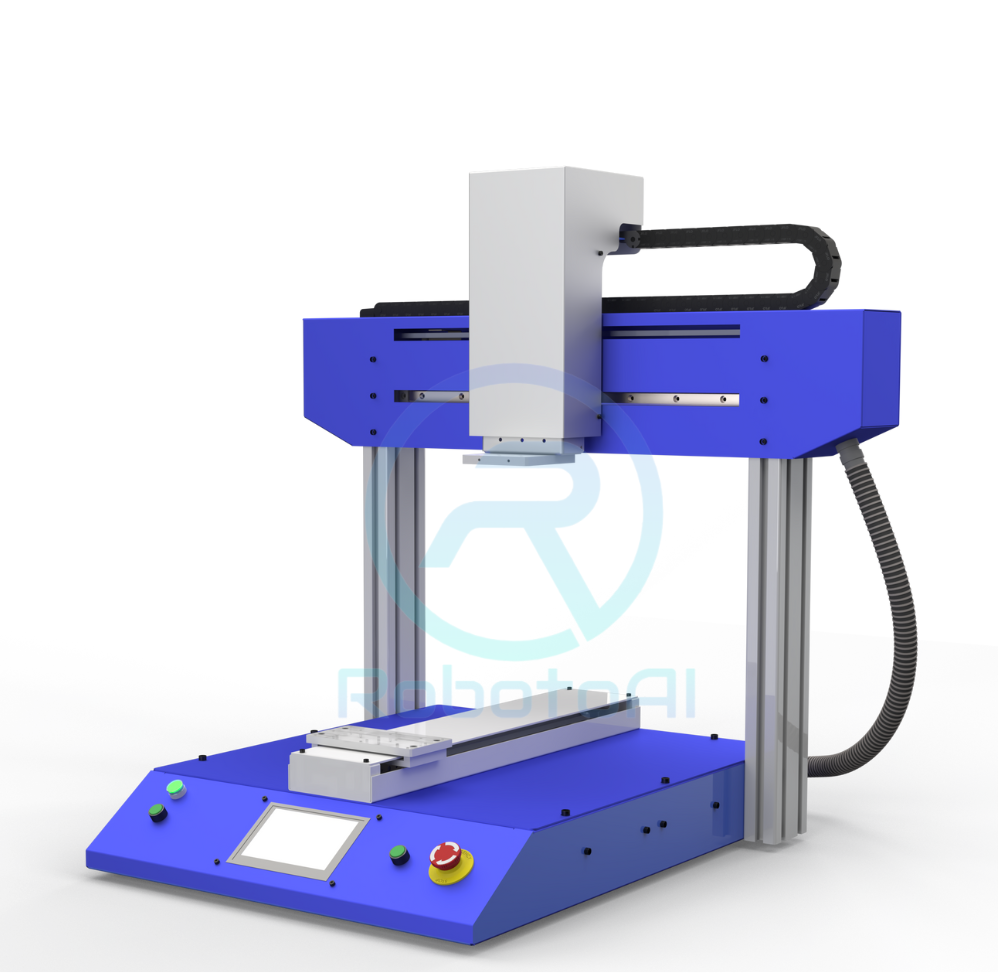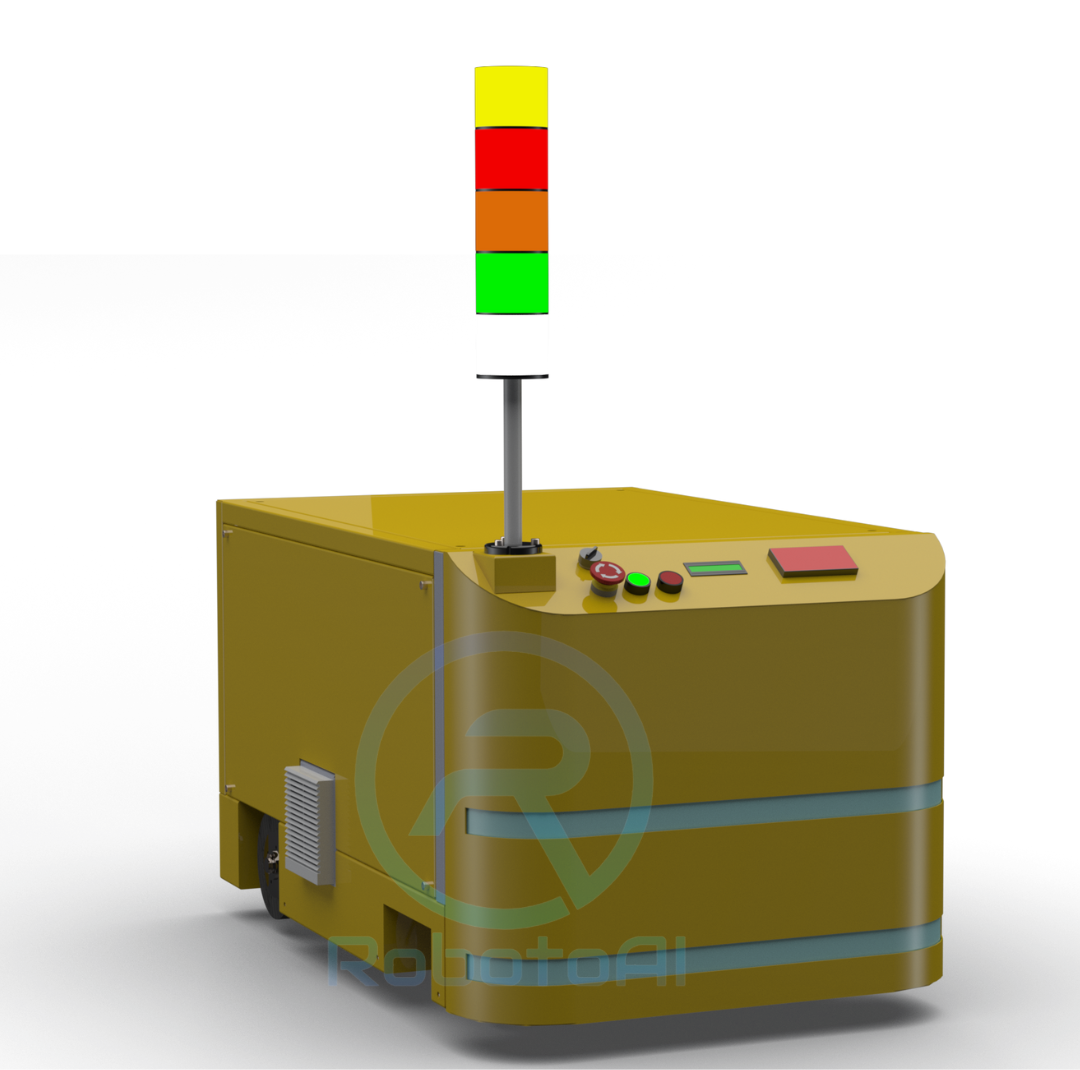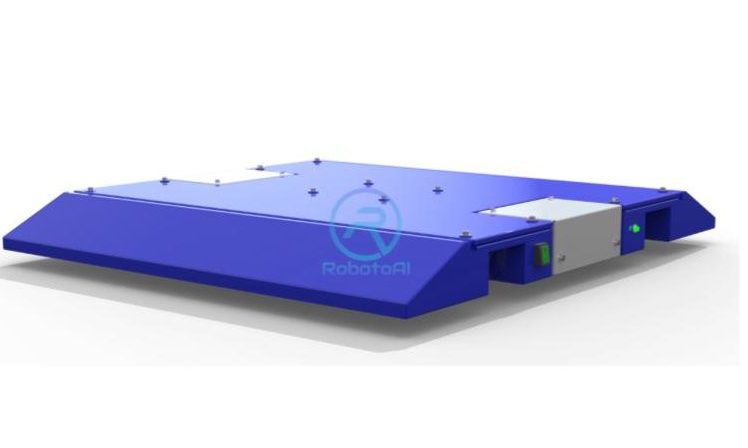 Memorandum of Understanding (MoU) with

TiHAN, IIT Hyderabad
To build various cyber physical systems that addresses the challenges involved in development and commercialization in the areas of autonomous navigation and data acquisition systems.

Our Products!
Have you ever thought about making your monotonous jobs easier and faster? Are you interested in changing your fleet with futuristic technology? Well, then you landed in the right place!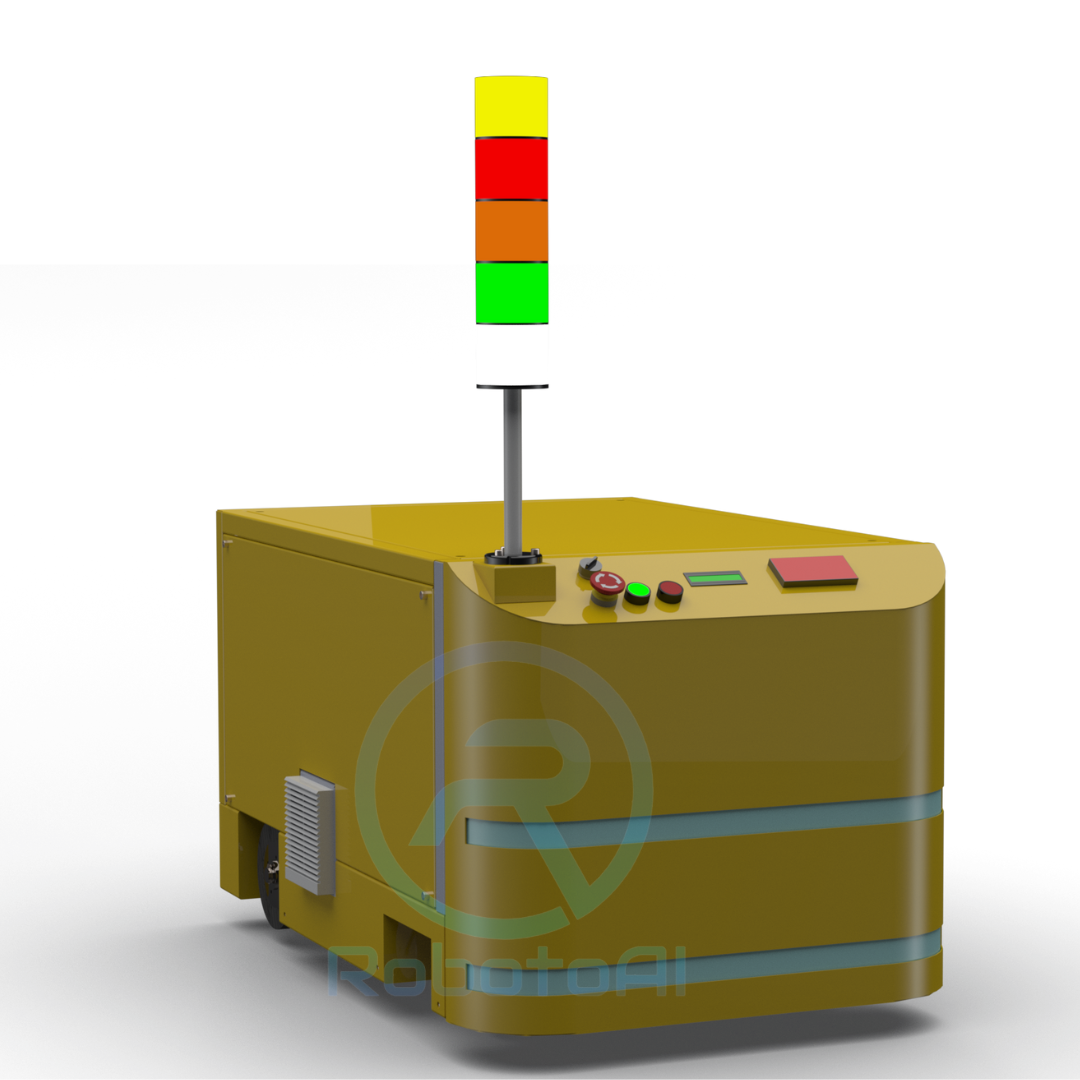 Automated Guided vehicles
Our automated guided vehicles are specially engineered with our innovative technocrats making it adaptable for various industries and manufacturing sectors. The vehicle is completely optimized in all aspects of design and agility with our innovative crew in R&D.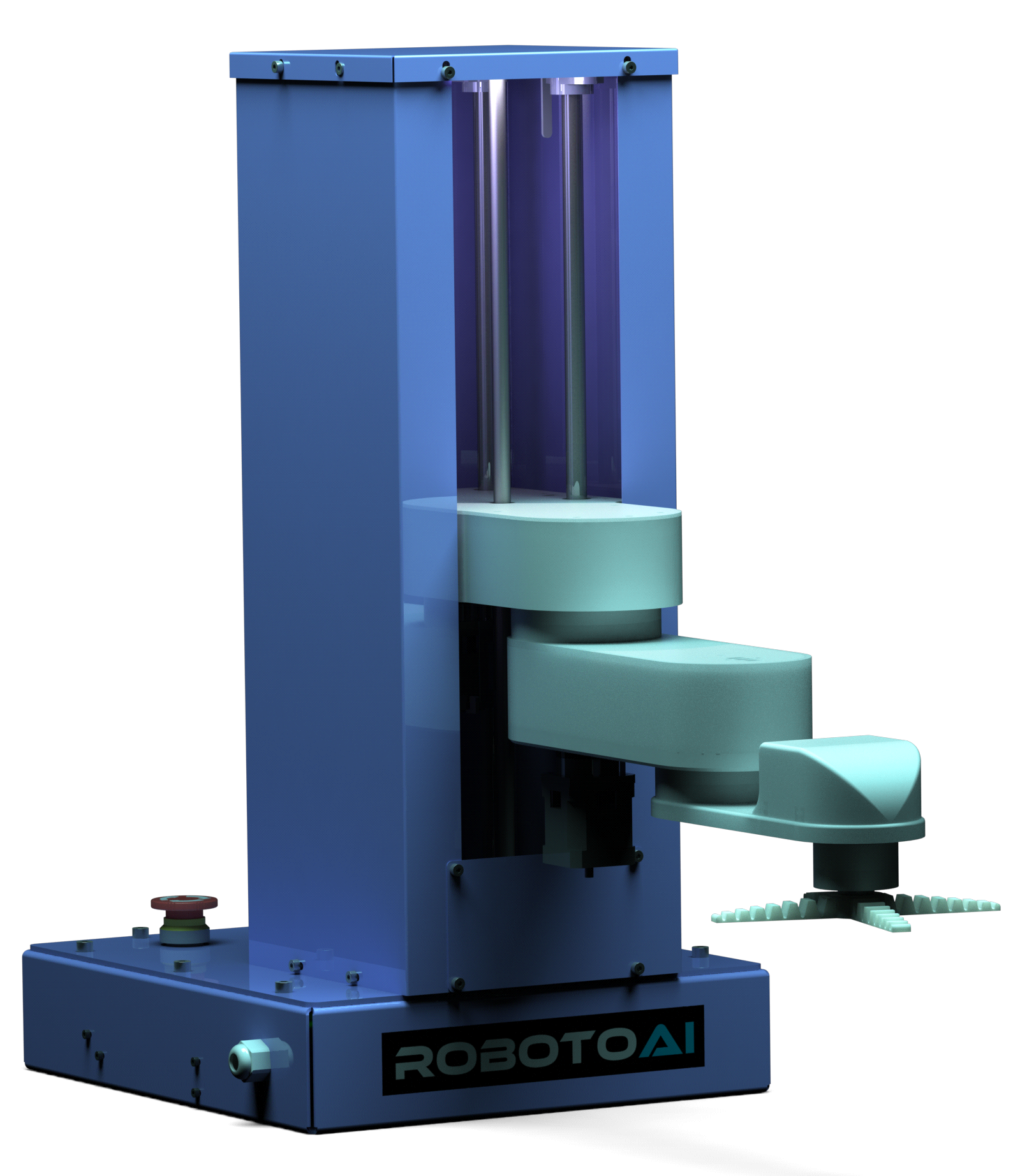 Alpha Series 3D – Manipulators
This system is all set to solve the problem of teaching the science behind the working of robotic manipulator with hands on experience to users and getting trained before working in an industrial robot. This system is specially engineered with the concept of providing a syllabus oriented learning structure and perfectly suits for a 6 months semester program. A cost effective solution for a revolutionary robotic educational experience.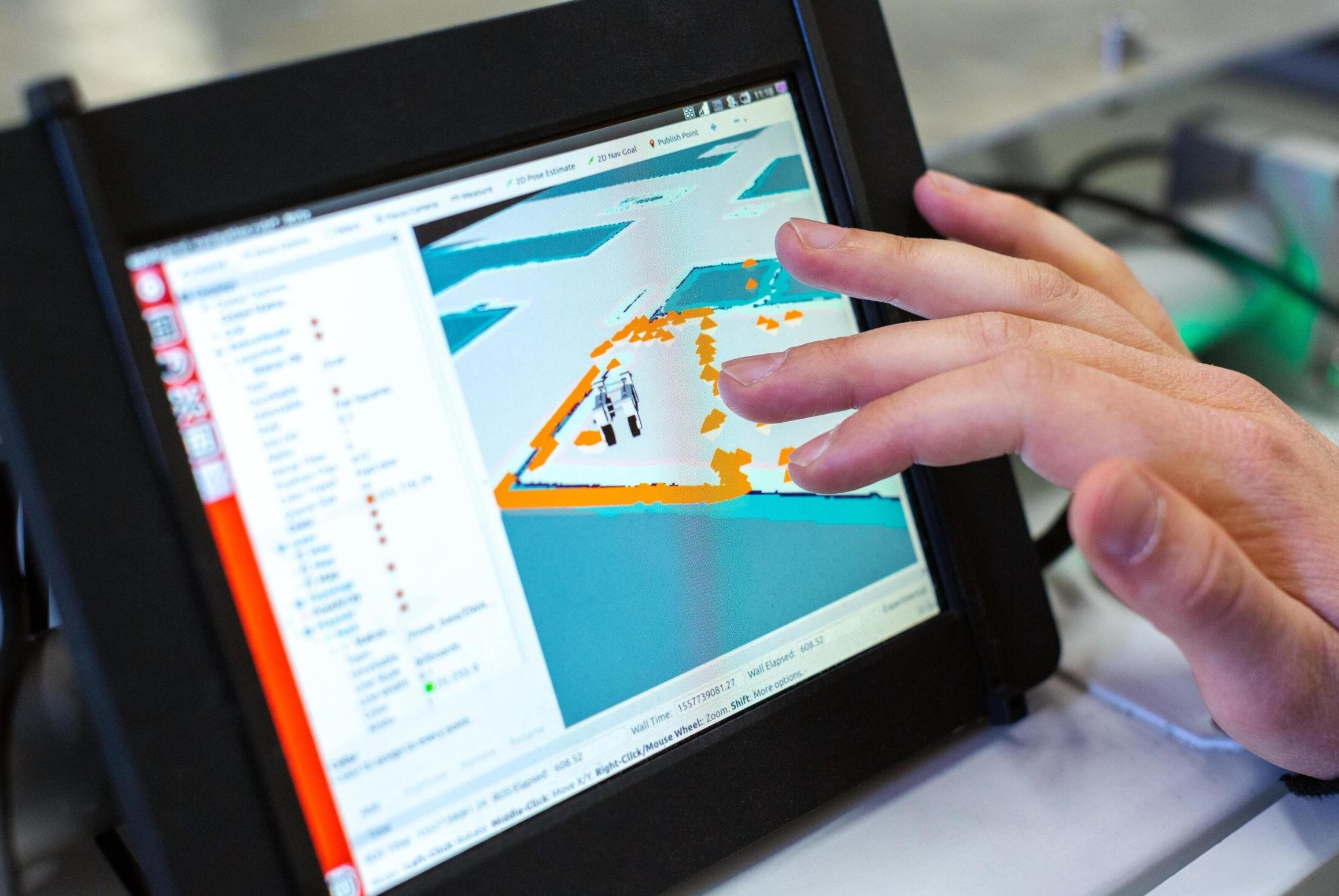 Autonomous mobile robots
We bring you an effortless material handling, transportation with fully automated intelligence systems that can deliver high efficiency in all terms of productivity. These robots are compact, durable and safe. They come with various payload capacities, security features and are optimized in various possible ways, making it very affordable.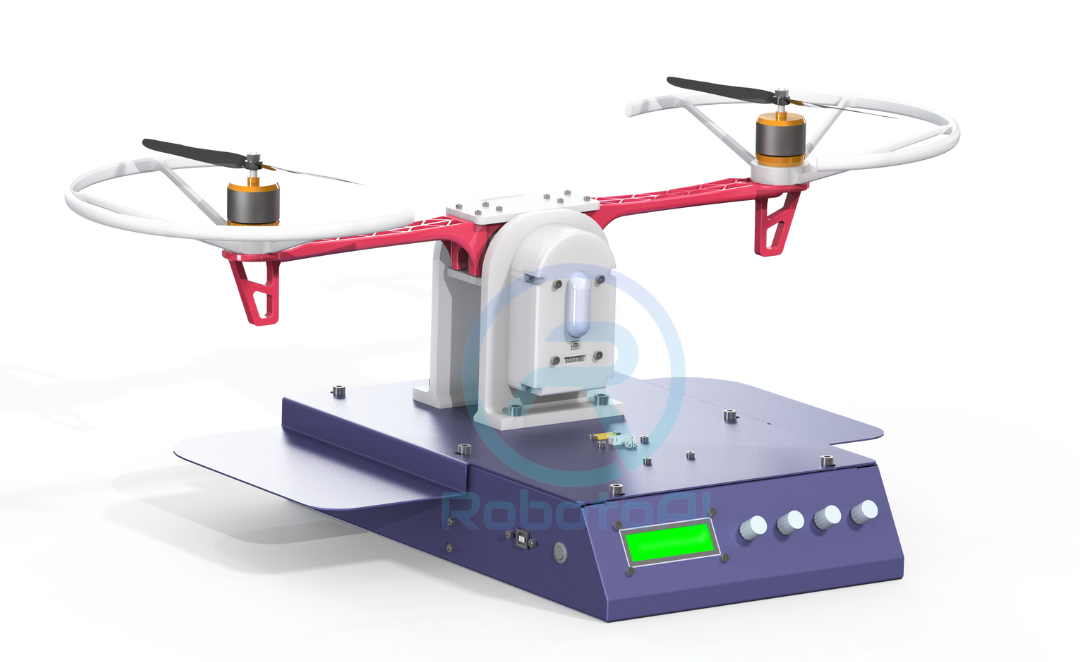 Aero Pendulum
A single axis – dual motor actuating mechanism developed for laboratory, research and test rig control applications. These systems are extensively used for learning PID control characteristics at an undergraduate level. The aeropendulum is built on Half-quadrotor configuration which can be used as 1 DOF control system. The concept of balancing the half-quadrotor can be interpreted in a more practical & enthusiastic way.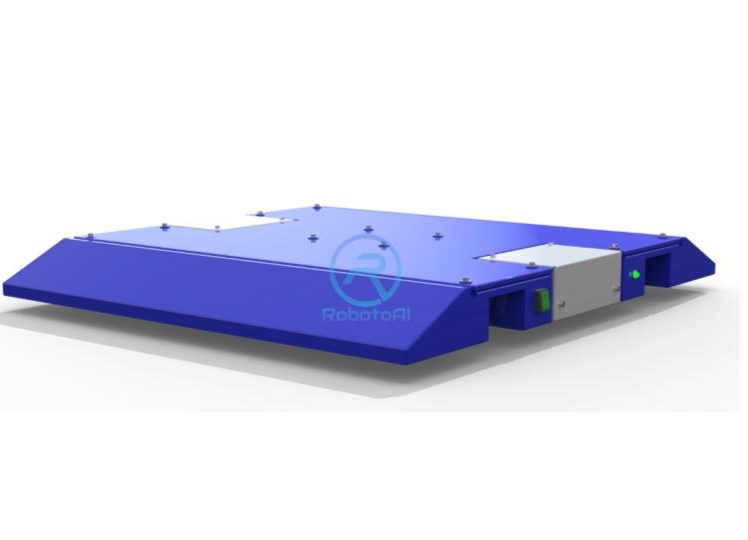 Robotic Platforms
This is a mini robotic pedestrian platform developed for the purpose of
testing with a load of 15 kg and moves at a maximum speed of 15 km/h.
It is protected against dust and water splash and
also comes with an additional Li-ion battery for swapping.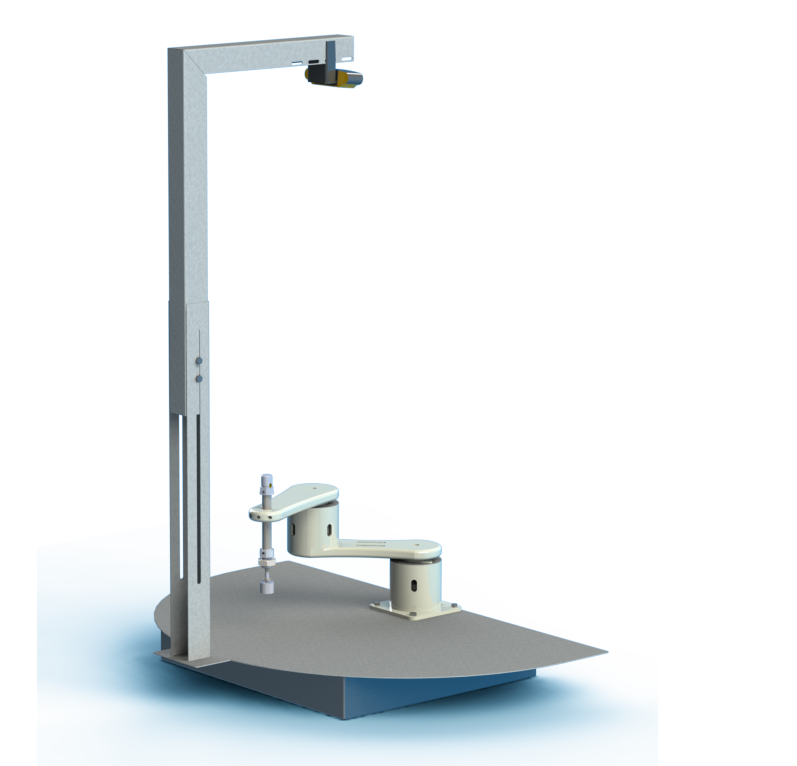 Alpha series 2D – Manipulators
The Alpha Manipulators are one of the world's few kind of educational robots that are designed for providing a best class educational experience. Alpha's are flexible for on board installation in mobile robots and can also be indigenously installed in various flat platforms.
WORKSHOPS & TRAINING
Project based learning – We take our responsibility to provide a different kind of approach to learning which is completely based on the solution and application. We formulated a quick and easy knowledge sharing syllabus for each category. We train students from schools, colleges, corporates and everyone in our technological domains. We make it simple and easier here with bilingual mode of teaching.

TAMIL | ENGLISH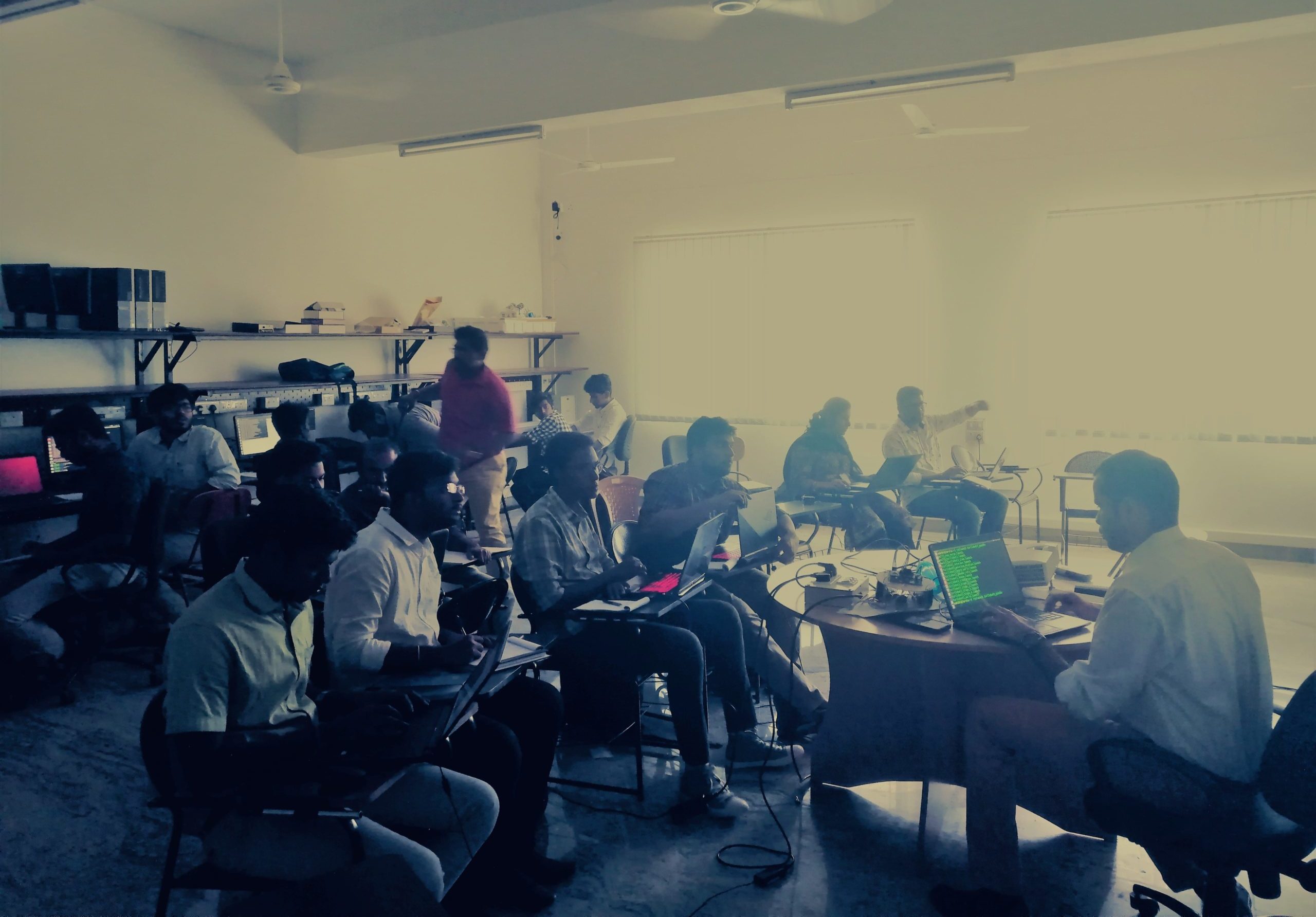 Our Ideal Clients
Our potential products and services are provided to the robotics & automation sectors for the following clients.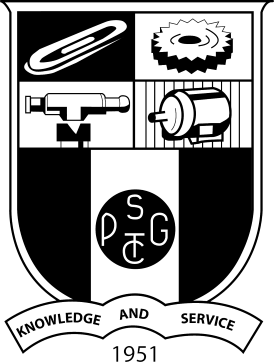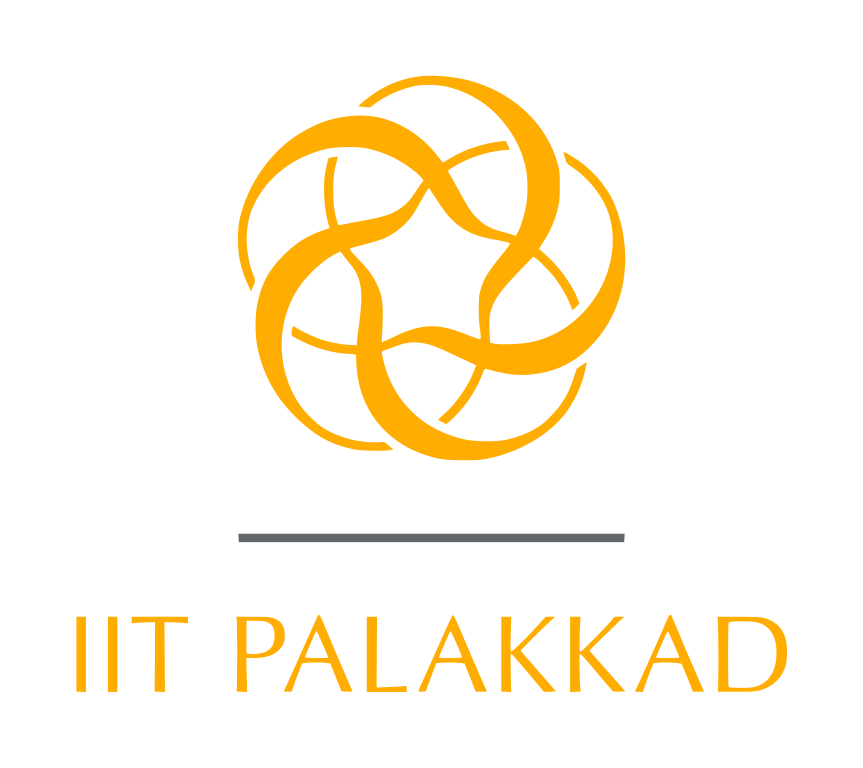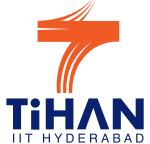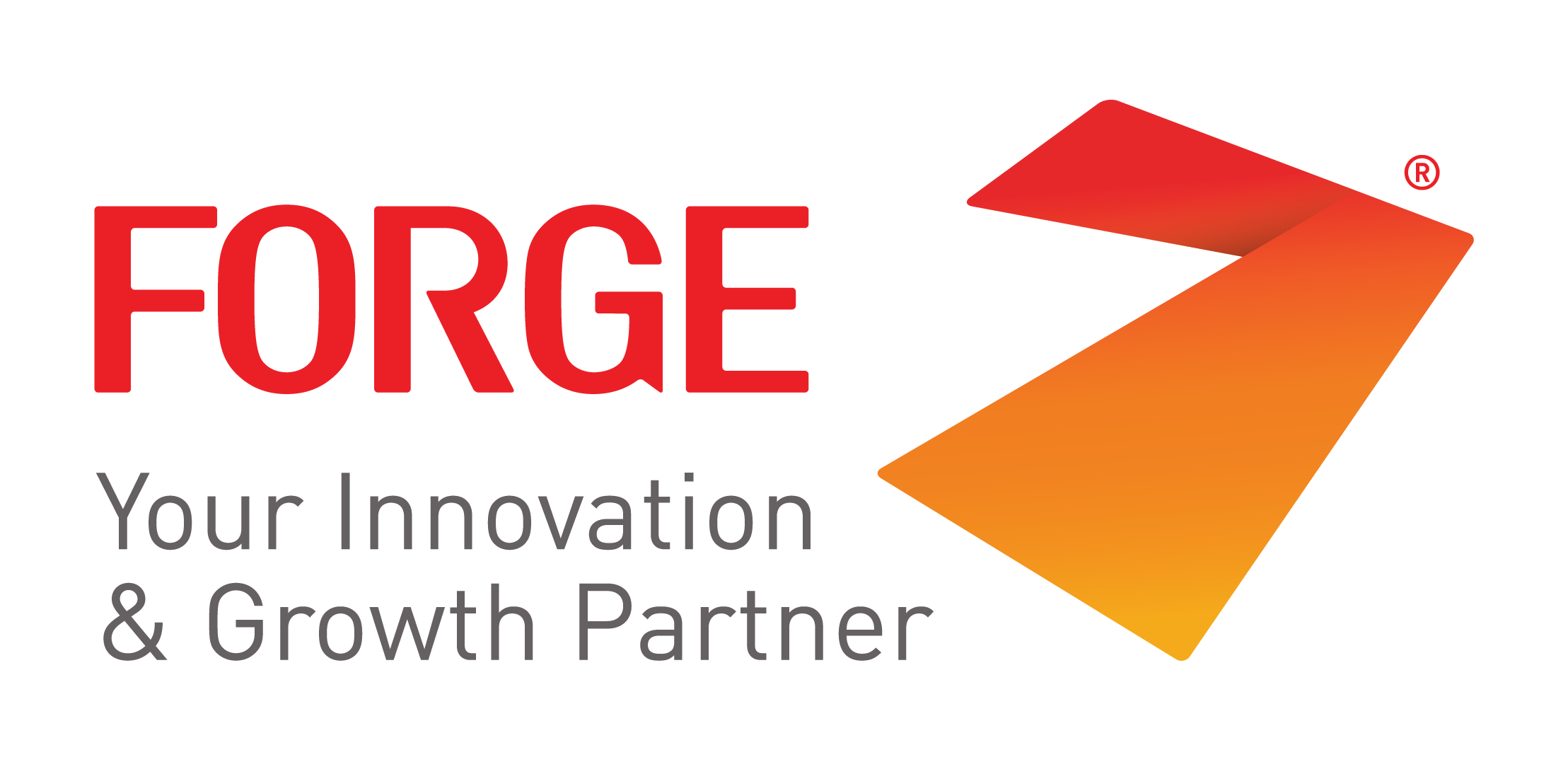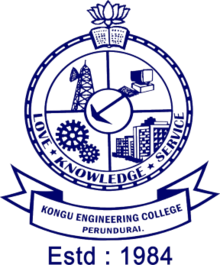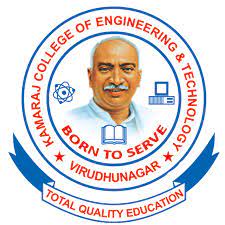 INDUSTRIES
INSTITUTIONS
STUDENTS
ROBOT OPERATING SYSTEM
STUDENTS | ACADEMIA | CORPORATES
ROBOT KINEMATICS & CONTROL SYSTEMS
STUDENTS | ACADEMIA | CORPORATES
COMPUTER VISION
STUDENTS | ACADEMIA | CORPORATES
ARDUINO, RASPBERRY PI
STUDENTS | ACADEMIA | CORPORATES
PRINTED CIRCUIT BOARDS – DESIGN
STUDENTS | ACADEMIA | CORPORATES
PYTHON PROGRAMMIMG
STUDENTS | ACADEMIA | CORPORATES
DRONES | DRONE PILOTING
STUDENTS | ACADEMIA | CORPORATES
OUR ADVISORY
………………………………………………………………………………………………………………………………………………………..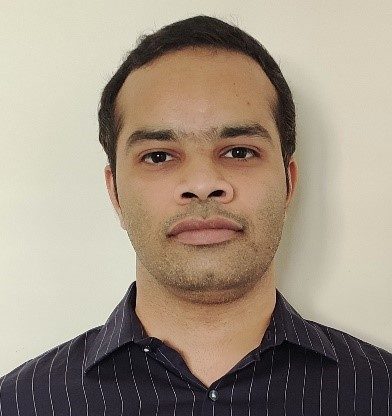 Mr Sakthi Vignesh R
Analyser/Developer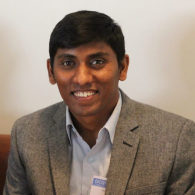 Dr Santhakumar Mohan
Associate Professor, Mechanical Engineering
Dean, Industry Collaboration and Sponsored Research
Faculty in Charge – International Relations
Indian Institute of Technology (IIT) Palakkad
Contact us
466, GV RESIDENCY, SOWRIPALAYAM (PO),
COIMBATORE 641028,
INDIA.

E-Mail : contactus@robotoai.com